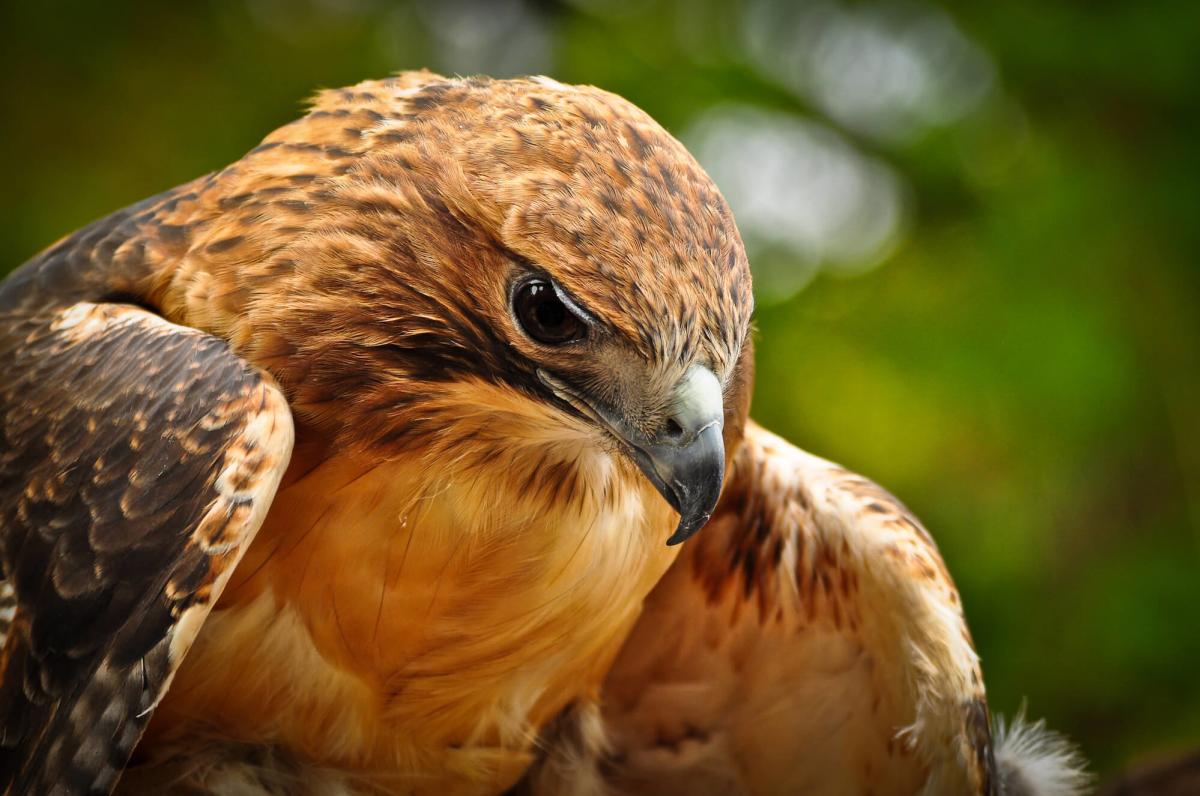 Every Saturday, I have breakfast at 6 a.m. at a local eatery. Almost every Saturday morning, Val Trabucchi of Midland joins a friend at an adjoining table. Naturally, we chat.
---
Val is a birder, what some call a bird-watcher, who has traveled far and wide — to the southwestern U.S., Canada, Belize and Panama — in pursuit of rare or new-to-her sightings.
---
Roadside, park, trail or elevated platform, this region is dotted with places where you can see songbirds, gamebirds, shorebirds and waterfowl. Raptors and their prey, winged and otherwise. Locals and transients.
Biologists refer to the Saginaw Bay shoreline as the largest contiguous freshwater coastal wetland system in the United States, an important migratory stopover for more than 250 bird species, with about 200 sticking around to nest here. Others are year-round residents. No wonder birders flock to the Great Lakes Bay Region and consider it one of the best places for birding in Michigan!
Don't Overlook the Overlook
Trabucchi said one of the top places for birding in Michigan's Great Lakes Bay Region is Whiting Overlook Park, just south of Downtown Midland (where you might even hear cheering as our Minor League Baseball team, the Great Lakes Loons, hosts visitors at nearby Dow Diamond).
Drawing picnickers in summer and sledders in winter, what the Overlook attracts most notably year-around is birds and birders, the former to a Dow Chemical Company brine pond, the latter to the hilltop providing a vantage point over it.
Trabucchi said migrating and resident waterfowl are a major draw to the Overlook, while a special spring and fall treat is the American white pelican, which she said seems to be expanding its range northward. Expect to see plenty of shorebirds, too, and bald eagles both here and on the Tittabawassee River nearby, plus ospreys in summer. The American avocet is a notable sighting here, too.
Get the Point?
The Michigan Department of Natural Resources' Nayanquing Point State Wildlife Area in northern Bay County, just inland from the Saginaw Bay, is another Val Trabucchi favorite.
"It's one of the best places in this area - maybe the only one - to reliably see yellow-headed blackbirds," says Trabucchi.
Walking its dikes one might also spot little yellow warblers and flycatchers. The area, which hosts Michigan waterfowl hunting in fall, also offers birders sightings of black terns, all kinds of ducks and geese and, especially when the fields are flooded in spring and fall, shorebirds. Don't be surprised to glimpse a godwit, either! Last year, Trabucchi said, Nayanquing Point provided her sightings of marbled and Hudsonian godwits.
The Show at Shiawassee
Michigan's Shiawassee National Wildlife Refuge in Saginaw bears a special distinction from BirdLife International and its U.S. partner, the National Audubon Society: designated a United States Important Bird Area, for its global significance to migratory waterfowl.
Significance? How about peak populations in late October of 25,000 Canada geese and 40,000 ducks? They're among more than 280 species of migratory birds - raptors, shorebirds, wading birds and songbirds - joining resident birds at the refuge, all thanks to its diverse habitats and land management practices.
The Refuge reliably produces sightings of dickcissel and both short-eared and long-eared owls, Trabucchi said, among other species. The refuge itself lists 281 bird species identified on its holdings, from everyday sightings to once- or twice-in-a-decade events.
Birders might also consider touring the Refuge by boat on an adventure ecotour alongside the expert local guide of Johnny Panther Quests Adventure Trips. 
Adjacent to the state DNR's Shiawassee River State Game Area in St. Charles, the federal Refuge boasts two nature trails (with four observation platforms, two with spotting scopes) and a popular 7.5-mile-long Wildlife Drive Auto Tour. The drive, which traces forests, grasslands, marshes, open-water pools and the Shiawassee River is open May 1 to October 5 unless closed because of flooding or other unusual conditions, so watch for drive reports and recent bird sightings.
Other Options
Beyond the Michigan birding hotspots above, the Great Lakes Bay Region abounds in birding opportunities. Here are a few more:
Bay City State Park, its Tobico Marsh just inland from the Saginaw Bay, is a favorite spot of many birders during spring and fall migrations, featuring shorebirds, gulls, terns, herons, plus passing and nesting forest songbirds such as Carolina wren and prothonotary and hooded warblers. Its Saginaw Bay Visitor Center sometimes holds bird-banding demonstrations that take birding to a new level of science. 
Chippewa Nature Center, a few miles west of Whiting Overlook Park, offers birding opportunities within its woodlands, wetlands, grasslands and riverside settings. Besides 19 miles of trails, it boasts a newly installed two-story elevated viewing platform and an indoor Nature Discovery Area - a window to the outdoor world and its birds and other creatures.
Saginaw Valley Rail Trail, over 11 miles long, traverses woods, farms, fields, and game areas. Along the way its viewing platforms and bridges provide glimpses of the 100 species documented along it.
Tips for Birding Beginners
Val Trabucchi offered new birders a couple of tips:
Get the best binoculars you can afford. She favors 8x42, adding, "If you use (more powerful)10x, you have to have steady hands."

Explore smart phone apps: you can load up with guide books (including actual calls, species comparisons and more), logs for recording dates and places of sightings, and more.
More information, please?